ORANGE FLOWER - Skin Hydrating Floral Mist
Sale price

£16.00

Regular price
Get to know Orange Flower Skin Mist
Brighten and refresh 
Packed with Vitamin C, our Orange Flower-Skin Hydrating Floral Mist brightens and refreshes your complexion. Revive tired, thirsty skin anywhere, anytime.
Packed with 100% pure flower power, our Orange Flower-Skin Hydrating Floral Mist is organically produced using all parts of the Orange Tree, with a slightly acidic composition. This Floral mist promotes healthy glowing skin by helping to maintain a good pH level, boost circulation and even out the look and feel of skin. Particularly beneficial for dry/dull skin that could benefit from increased hydration.
Skin Benefits
Helps brighten and tone the skin 
Smooths and softens, improving skin receptiveness to moisture.
Improves dry skin.
Boosts skin hydration
How to use it
After cleansing and before facial oils/moisturiser for improved hydration.  Use whenever skin feels dry. Can be used to refresh make-up.
Full ingredient list
Citrus aurantium - Organic Orange Flower Water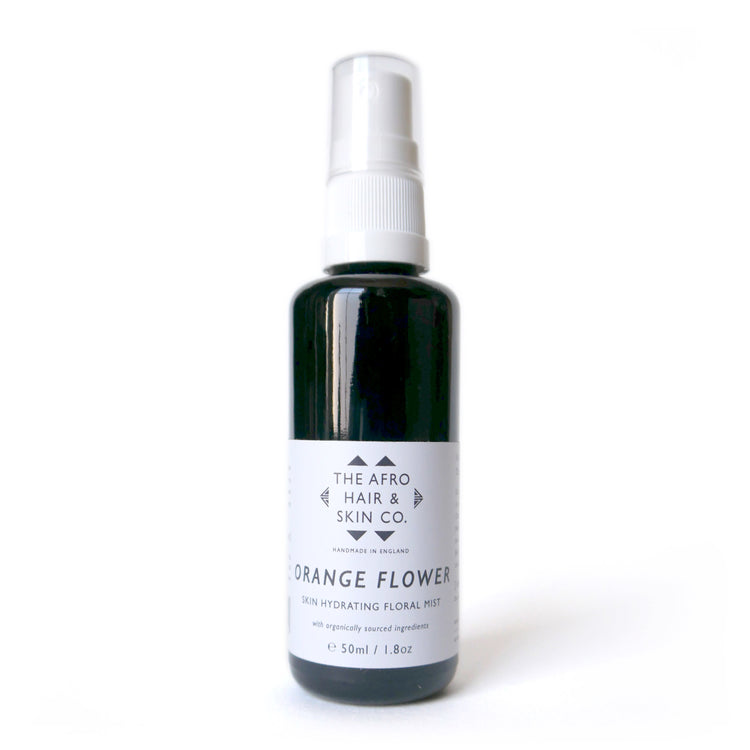 A little bit of orange goes a long way
I'm a fan of face misters/spritzers and have used for a Mac for a long time. Puuuufff, that's over. I took a punt on this because I like the facial oil so much – and it's great. Fresh, with a great smell and good hydration, it also sits well beneath other product. A little goes a long way so spray from a distance. Possibly a different spray nozzle giving a finer, wider coverage might be an improvement. but the product itself, highly recommended. This is my new go to range for hair and face.
Love it!
Smells gorgeous! Skin feels hydrated.
Not for me
I am a longtime & repeat customer, but the Orange Flower mist isn't for me. The spray applicator doesn't allow for a soft misting, but rather it comes out in a hard and straight line, so from the first, it's...not pleasing. It hits my face then slides down my cheek. A bit sad.
I want to love the smell, but I don't. And my skin doesn't seem to dig it.
I don't necessarily feel hydrated after using.
This one is not for me. Thanks
Smells as good as it feels!
This floral mist smells divine and feels lovely on my skin. Gives a little added moisture before I apply Flow facial oil. 💚
We think you'd love these too