PURE PLANT MAGIC - Tote Bag feat. Araki Koman
Sale price

£12.00

Regular price
Product Description
[ Limited Edition of 50  ]
In celebration of all things magical, plant-based and natural we've teamed up with the awesome illustrator Araki Koman to bring you a stylish special edition 'Pure Plant Magic' tote bag. Our tote features beautifully hand drawn ingredients that make appear in our beauty products all in Araki Komans unique, minimalistic and quirky style. A truly charming little shopper for everyday use.
Our totes are 100% eco friendly made with soft Organic cotton. The design is hand printed with water-based inks ensuring the design still looks as good as new after every wash.
Each bag comes with a complimentary illustrated postcard designed by the artist.
Features
100% premium quality Organic Cotton
Chic black carrier strap (long)
Earth Positive bags made using 100% sustainable materials
Low Carbon Footprint
Printed by hand
Exclusive design only 50 bags printed
Featured Artist
ARAKI KOMAN is a freelance Illustrator & Designer from Paris, currently living and working in London.
After a Masters degree and a brief career in Marketing, Araki graduated from London Shillington College in 2012 with a Graphic Design degree. She worked as a Graphic Designer both with clients and studios before deciding to focus most of her work on her childhood passion: Illustration.
To this day, Araki has lived, worked and studied in France, UK, China, Canada, Iceland, Denmark and Japan.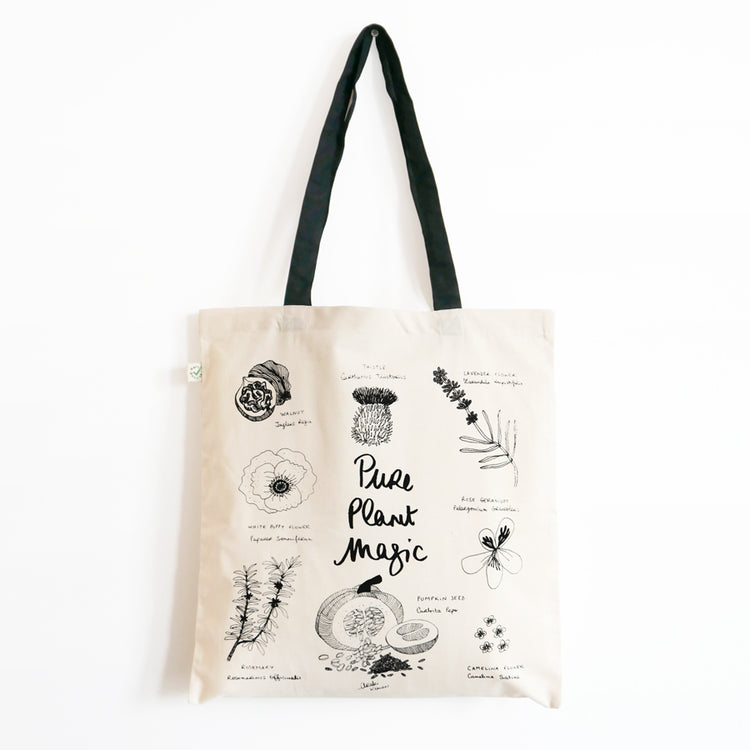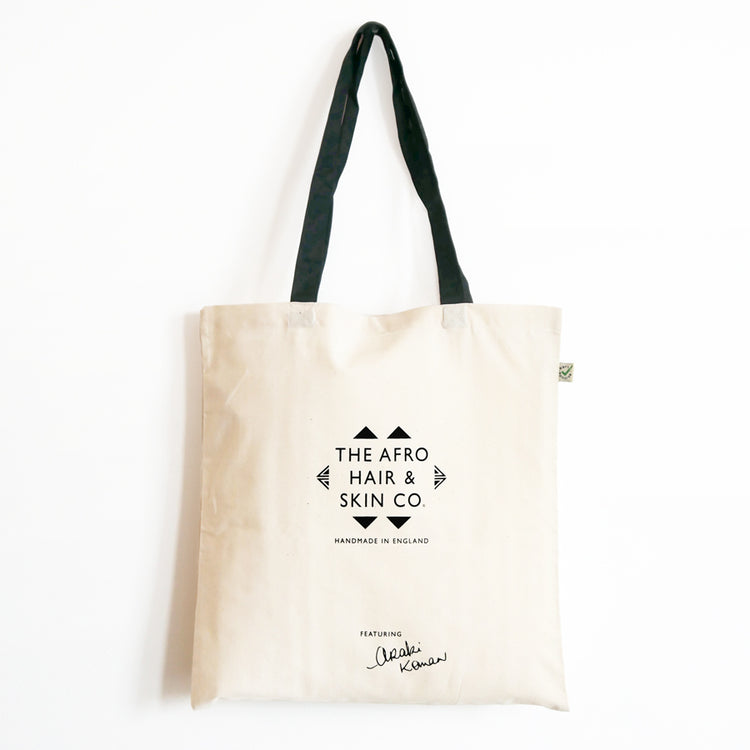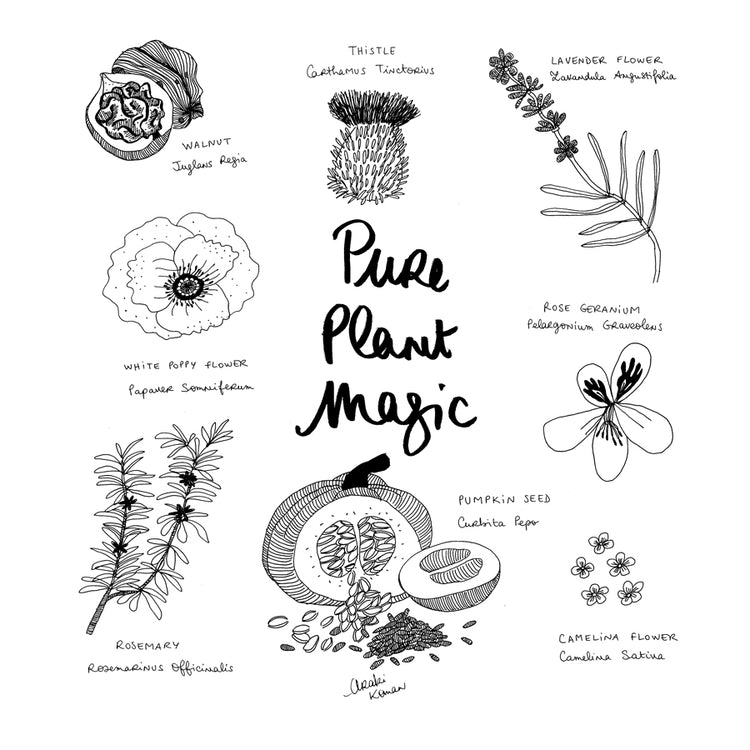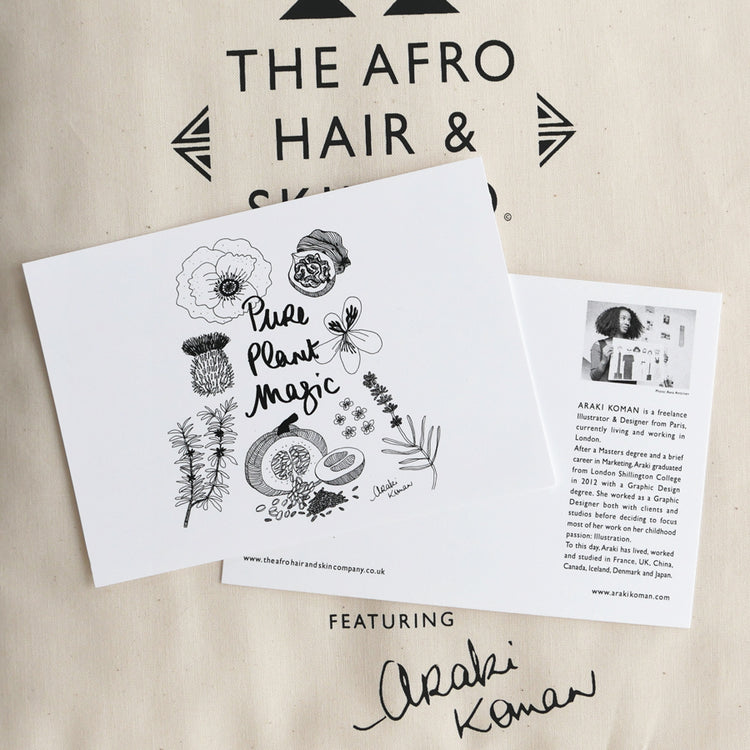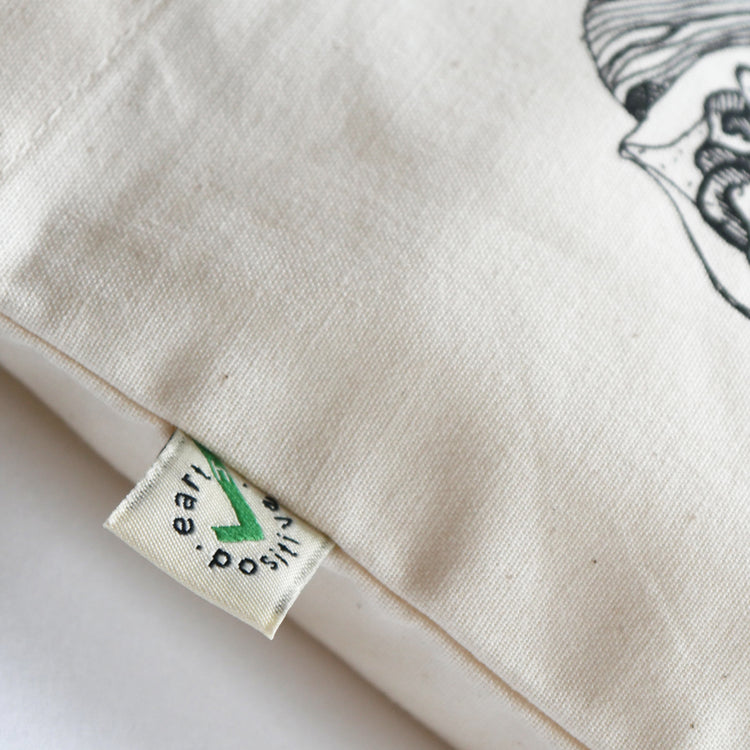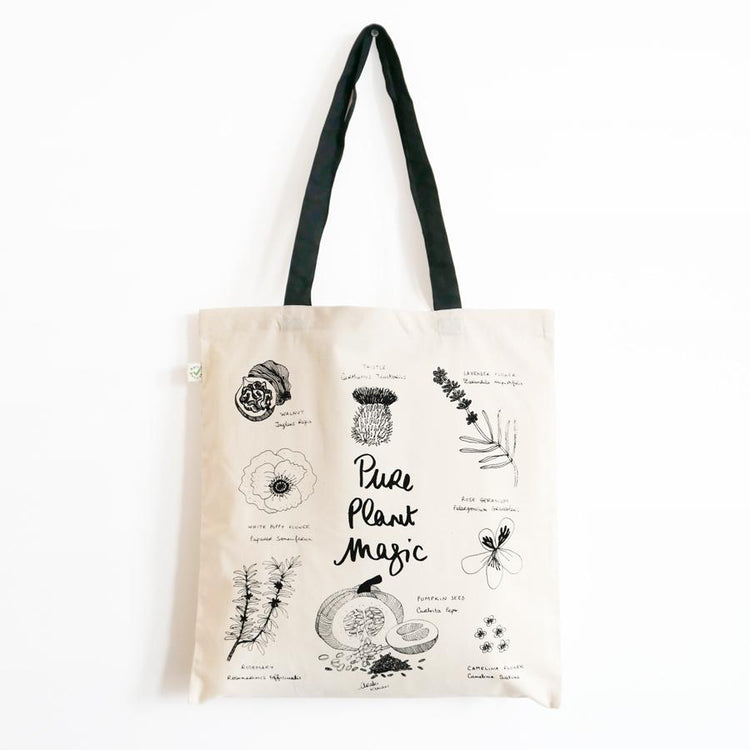 Beautiful printed bag
I actually bought this item for my friends birthday and she absolutely loves it! Thank you so much.
Love it!
Great quality bag with a lovely design. I like that it is organic cotton and can't wait to use it!
PURE PLANT MAGIC - Tote Bag feat. Araki Koman
Nice design on the bag. I'd have liked the fabric to have been a little thicker though.
Great Bag
Love this bag. Design is gear.
We think you'd love these too